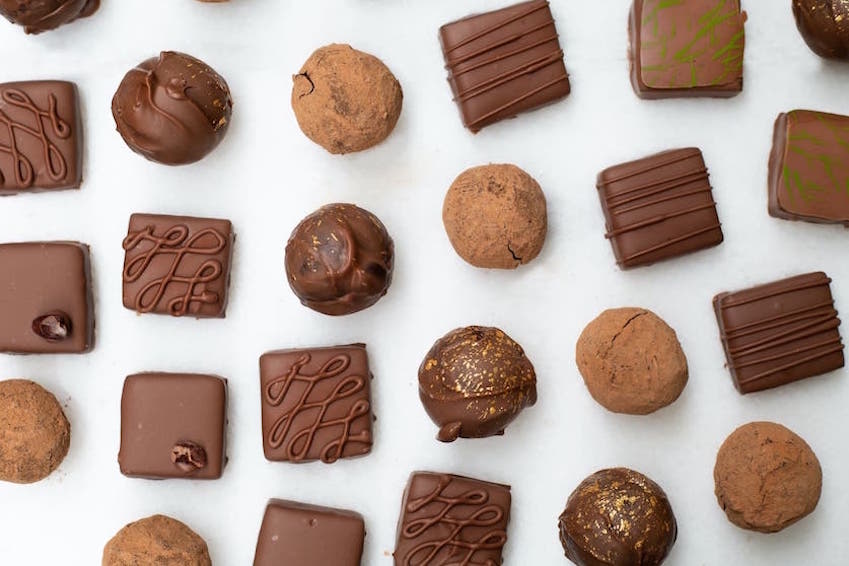 The Algarve is known for its beaches and heavenly landscapes, but it also has other unique activities to offer. The Portuguese region is also very lively and has several festivals throughout the year, including the Festa das Chouriças. Another of these festivals celebrates chocolate during the Feira do Chocolate which takes place in the town of Loulé, in the south of Portugal, about 20 minutes from Faro.
 
If you are a chocolate fan, the Feira do Chocolate de Loulé is for you!
 
Let's take a quick look back at the history of chocolate
The cocoa bean had already been used for many centuries in Latin America before it was imported to Europe by Hernán Cortés at the beginning of the 16th century. The Maya, Toltec and Aztec peoples created different drinks from this bean. The processing of chocolate as we know it today developed around the 19th century during the industrial period. Nowadays, it comes in different forms and is needed in various pastry recipes. It is this product that is honoured during the Loulé Chocolate Week.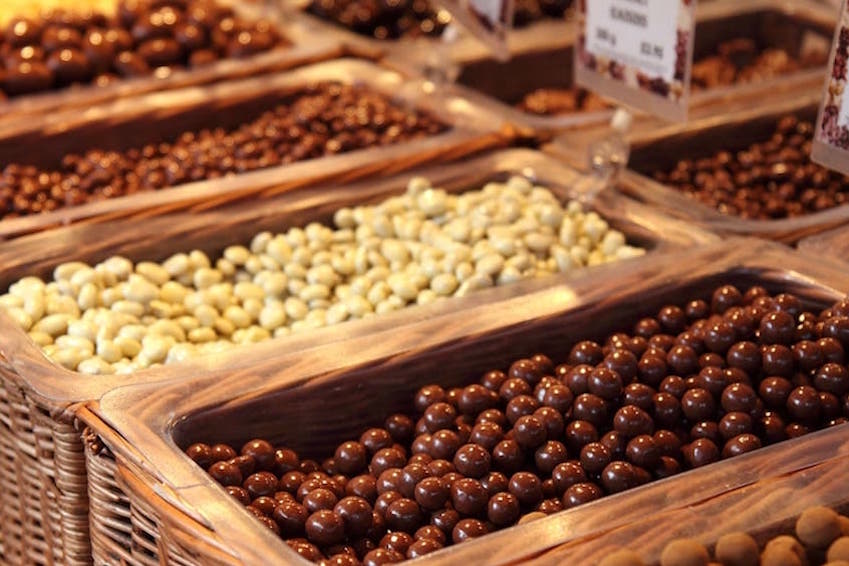 The Feira do Chocolate of Loulé
Every year, as Valentine's Day approaches, the small market of Loulé celebrates the Chocolate Week. Admission is free and usually opens from 10 am to 7 pm.
 
The festivities take place in one of the most emblematic markets of the Algarve, the Mercado Municipal de Loulé. Last year they saw the tenth edition of this event, which exceptionally took place in the Espírito Santo convent due to construction work. 
 
This year, due to sanitary conditions, the 11th edition will be held online from 8 to 14 February. Workshops, online sales and recipes will be offered through the Facebook page of the Marché de Loulé (Mercado de Loulé).
 
The Municipal Market is located in the historic centre of the town and is open all year round. It is a typical place in Portugal where you will find local products, fruit and vegetables and fresh fish. But in February it also welcomes chocolate products.
 
The best chocolate makers from the region, for the most part, but also from all over Portugal, gather for a week and unveil the most creative pieces. The only condition is to present chocolate products. Cocoa comes in all forms, with fruit, milk, white, nuts...
 
But in these places, creativity has no limits and you can discover new products, always based on chocolate. This gives rise to improbable mixtures such as chocolate combined with cheese. This small festival attracts more and more people over the years. Don't miss out on this event to discover the latest novelties in the world of chocolate. You will be surprised to see all the creations that can be made from chocolate. Both adults and children will love it! The rhythm of this festival is also supported by the music of the city's Conservatory.
 
During your stay in the South of Portugal don't hesitate to visit the small town of Loulé and its market.
 
>>> Discover villas in the Algarve