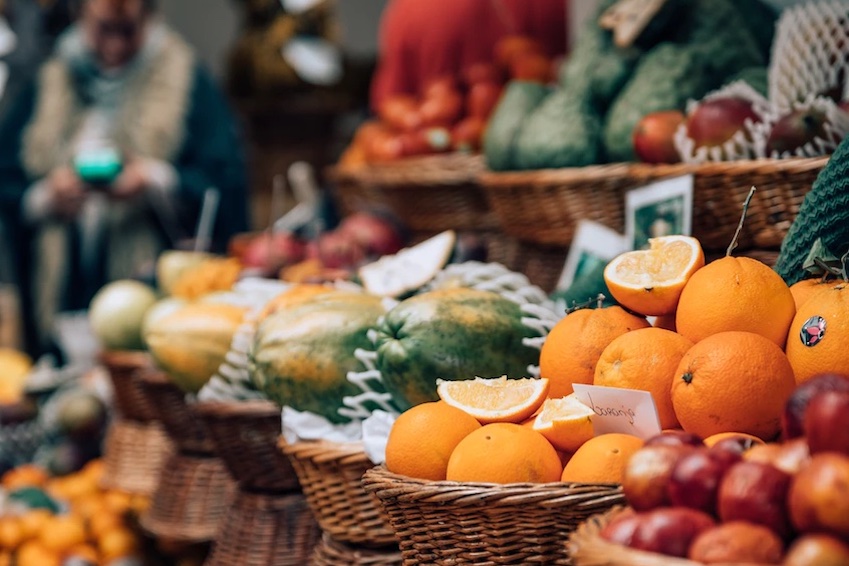 Among the beautiful and unique places in the Algarve to see, one unmissable attraction is to visit the diverse gipsy markets in the area. Not only are these great places to find unusual souvenirs, but also, the ideal spots to get a real taste of the local foods, and cultural distinctiveness of the Algarve. 
The gipsy markets in the Algarve are very popular among visitors and locals alike and are even some of the best in Portugal. During your stay, this attraction should be a-must-visit on your travel itinerary! Among the many things, you'll find carefully-crafted artisan products which will make the ideal souvenir for those returning home from the Algarve, not to mention it's the perfect place to hone your haggling skills!   
>>> Check out our wonderful villas in the Algarve
In this article, we've put together a list of the best gipsy markets for you to visit: 
1) Loulé
Loulé market is a bustling gipsy market that takes place every Saturday in the town of Loulé and is popular for its featuring Arab-style atmosphere. Its local name is Mercado Municipal de Loulé and is famous especially among tourists. People flock to this market every week to find the best deals and delicious foods the Algarve has to offer. Many local farmers and fishermen set up their stalls where one can easily find the plethora of local fresh products ranging from Portuguese food specialities, fish, meat, fruit and vegetables. 
 
What's more, another gipsy market in the area called Loulé Gipsy Market, holds many tours for tourists to fully take in the experience and get to know the uniqueness, history and the characteristics of the area-- these of which set off from Rua da Nossa Senhora da Piedade. What's most distinctive about it is that every Saturday it features different themed events- such as urban art and design, recycling, arts and antiques, local traditions, entertainment, health and well-being. You'll get the chance to see many exceptional artists and craftsmen of the region showcasing their talents, unique gadgets and artisan objects in each event, making for a very pleasurable experience. Ultimately what's most charming about this market is that its handmade products are designed and created with great loving care and skill by its authors. 
2) Lagoa
El "Mercado Mensal" is one of the most popular gipsy markets in Lagoa. Situated near one of Algarve's biggest music and cultural fairs, this market offers a variety of delicious wines and local dishes. Many laud the market's great variety and excellent quality of regional fish, meat, vegetables and fruits you'll be able to find. For those that want to put in their culinary skills and create a typical Algarvean dish, there is no better place to find the necessary ingredients than the Lagoa market. While wandering around the old quarter, you might take the opportunity to visit a local cultural and music fair which are often advertised on street posters.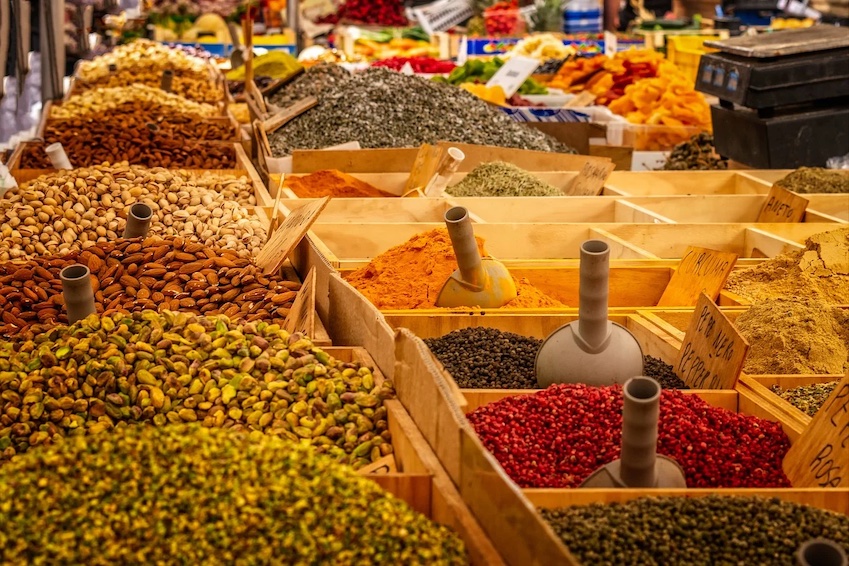 3) Quarteira
The gipsy market in the town of Quarteira is another interesting one to include during your visit. Situated on the northeastern part of Quarteira, you'll find a great plethora of products ranging from handbags, food, linens, shoes, to regional clothes, and ceramics. It's an ideal market for hunting great deals on souvenirs followed by a leisurely stroll around the area. The market takes place each Wednesday morning and remains active until 2:30 PM. One notable feature is its massive dimensions: the stalls are spread all over the city centre and can be spotted at a distance from the beach. Many believe this might be one of the biggest street markets in Europe.  
Additionally, what's most unique about Quarteira market are its various bird stalls. You can find a great diversity of exotic bird species such as gallinaceous, cockatoos, among many others. 
4) Albufeira
Albufeira is known to be one of the liveliest and most vibrant spots in the Algarve. And its gipsy market contributes to the unique atmosphere of Albufeira. It takes place twice a month and features a variety of products such as fruits, vegetables, olives, olive oils, wines, fresh meats and fish, local dishes, jewellery, clothing, sarongs, aromatic candles and incenses, ceramics and artistic paintings. You can also find ready-to-eat stalls offering foods such as cod fillets, sandwiches, pizzas, barbeque meat and seafood, and soups. The market stands out for its bright colours and delicious aromas. It is set up in the town square, and basically, you can find about anything for anyone. It also takes you along a path directed to the Playa of Peneco, or the beach of the fishermen-- a lovely quaint spot to rest after spending some indulging hours at the market. 
>>> Facts you'd like to know about the Algarve
5) Portimao
Portimao gipsy market is held twice a month- on the first Monday and third Sunday-- and located in Portimao Exhibition Park. Portimao is one of the biggest cities in west Algarve-- and very popular among tourists. There are always appealing events and things to see and do. The market is located in a beautiful area near the sea. And like many other spots in Portugal, it's a remarkably colourful and lively place to spend your day with family and friends. This market is full of flavours, colours and smells of delicious fruits, vegetables, fresh fish and meat. It's by far one of the best places in Portimao to buy fresh seafood. Some have even mentioned having seen a 285 kg tuna fish on display-- where one could taste it on the spot.
Additionally, this market is also famous for its exquisite delicatessens, variety of cheeses and wines-- not to mention you can also find fresh flower stalls and delicious bakeries!    
>>> Check out our wonderful villas in the Algarve
>>> Discover all the fun things to do in the Algarve