Where to go shopping in the Algarve? from fashion boutiques to markets
Written on : 23 February 2021
By : Laura Wendy Harders López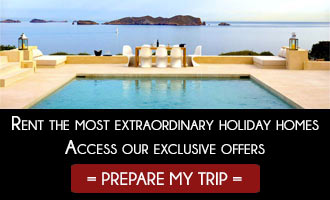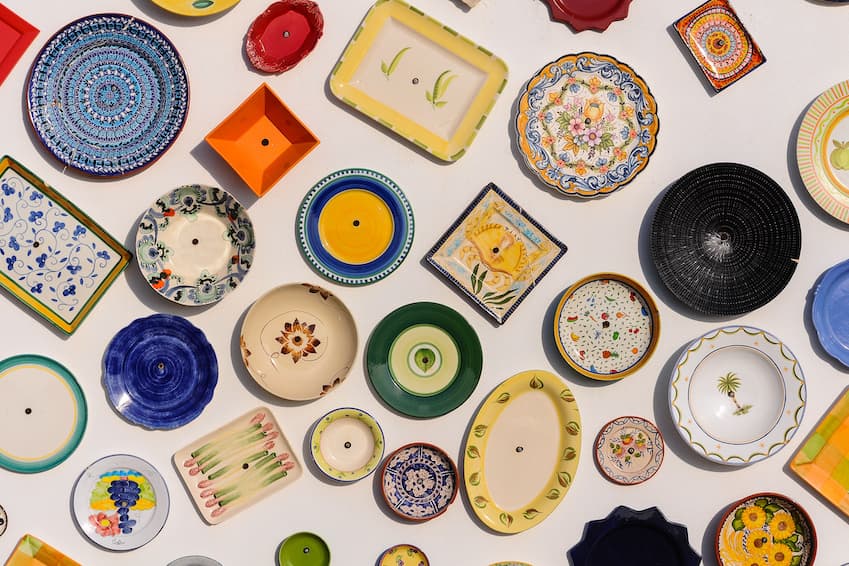 Are you vacationing in the Algarve and fancy some shopping therapy? From bustling markets and souvenir shops to shopping centres and fashion boutiques. In this article, you'll find out the best places for a retail session so you can take back home some unique goodies or enjoy a pleasant day of wandering around and shop browsing.

>>> More about shopping in the Algarve
>>> Luxury villas in the Algarve
Markets
The Algarve is famous for its variety of vibrant markets. From flea markets, and gipsy markets, to antique and multicultural markets.
Hawkers selling their local products; artisans shaping eccentric pottery; dazzling colours, and drifting aromas will envelop you. The markets boast paraphernalia, craftsmanships, typical Portuguese products, and fresh food and authentic dishes worth sampling. 


Loulé Market

Loulé Market is the Mecca of markets in the Algarve. Located in Loulé, a town of Arab descent, this market has preserved its heritage. The area boasts beautiful Arabian architecture with beautiful domes and colourful tiles, making it an award-winning market in the Algarve thanks to its exotic character and popularity. Don't forget to admire the A Praca', an impressive Muslim building. 


It's an ideal place for sampling local products, relishing succulent dishes, and finding the perfect souvenir for your friends or family. At the entrance of the Loulé Market, you'll always encounter a picturesque sight to behold: horse riders strolling around the area; motorbikers having a snack at the food court; or talented musicians drawing in tourists like bees to honey.

Address: Rua José Fernandes Guerreiro 34. Open 7 AM-3 PM Monday-Saturday


You can also visit the monthly markets that are held throughout the Algarve. You can find these in Faro, Albufeira, Lagoa, Silves, Monchique, Portimao, Lagios, Vila Real de Santo, Vila do Bispo, and Algezur. So, take advantage of these bustling markets, bag a bargain and buy some unique Portuguese products to take with you-- and remember to make room on your living room shelf.

What are some ideal-typical Portuguese products you could buy? Anything from cork products, embroidery linens, port wine, leather shoes, canned sardines, aromatic soaps, cheese, jams, honey, jewellery, handmade candles, and ceramics and pottery, which are the most popular goods to take as souvenirs from Portugal. 
High street Shopping
Immerse yourself in a pleasant day of wandering around and high street shopping throughout some of the best main streets of Portimao, Lagos, Albufeira, and Faro. It's a perfect opportunity for finding unique local goodies, and regional specialities, which you might not find anywhere else-- as well as supporting small local businesses. Not only that but just pootling around these picturesque high streets will fill your day with joy and leisure. Once you feel you've had enough shopping and browsing, pop into a traditional restaurant- one of many that you'll find lined up on the streets--, and finish off your day by savouring some delicious codfish and a glass of port wine.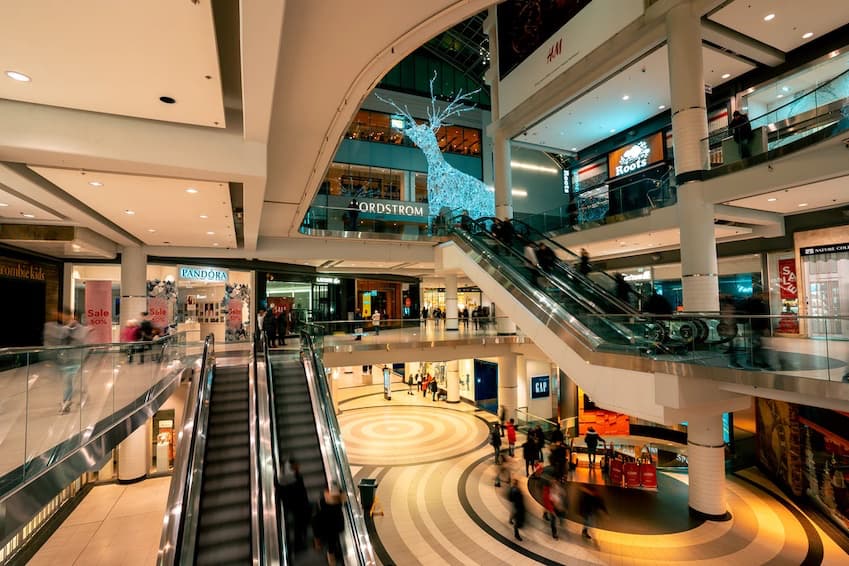 International Stores and Shopping Centres
If you fancy shopping centres to do your purchasing, then head to some of these plazas with an ensemble of amenities to suit all tastes, such as international brands, food courts, cinemas, and designer boutiques.


Quinta do Lago

Quinta do Lago is an exclusive shopping centre with eclectic shops, designer boutiques, and luxury brands such as Armani, Christian Dior, Dolce & Gabanna, Louis Vuitton, Chanel, and Yves Saint Laurent. The mall exudes a pleasantly romantic atmosphere, perfect for strolling around, dining and drinking to while away the time after a session of shopping. 

Address: Quinta do Lago, Almancil


Designer Outlet Algarve
 
Designer Outlet is a unique outlet shopping centre located in Loulé, the Algarve, and one of the largest shopping complexes in the region. Here, you can get lost in its many different floors bursting in shops and restaurants. It also features a cinema and a food court.

Address: Ikea Industrial Complex, Almancil, Loulé


Algarve Shopping Centre

This is a huge shopping centre located in Albufeira, where you can find plenty of interesting shops, such as international clothes brands of the likes of Zara, Stradivarius, and Mango; footwear, paraphernalia, electronics, and supermarkets. The decoration of the building is a mixture of Arab and Medieval style. 

Address: Lanka Parque Comercial e Industrial do Algarve


Aqua Portimao Shopping Centre
  
A large, beautiful shopping centre in Portimao, with a structure leaving part of the building (mostly the square) in the open air. It features a food court, department store, parking, and a plethora of international brands.

Address: Rua de São Pedro, 72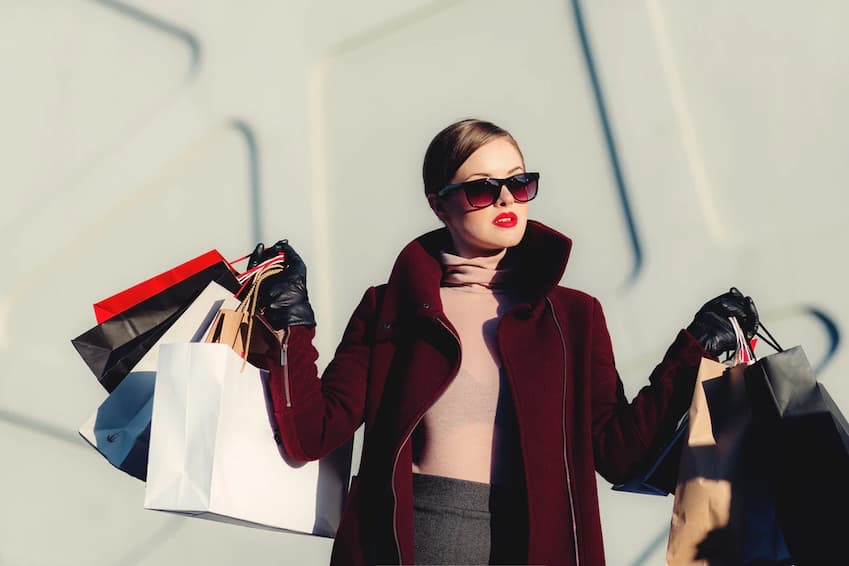 Fashion Boutiques
If designer clothes and fashion is what tickles your fancy, then head over to some of these unique fashion boutiques to treat yourself to a wardrobe makeover.


VLife Shops

A boutique shopping plaza featuring designer brands, along with fine jewellery, wine, and unique crafts. Here, you can also enjoy a nice meal at one of its 2 Michelin star restaurants or its contemporary-design Japanese restaurant. What's more, it's situated in a beautiful area, overlooking a bay beach, offering magnificent views and fresh air.

Scoon Fashion Store

A store to find a collection of trendy fashion brands with the latest lines such as Levi's, Pepe Jeans, Fly London, Tommy Hilfiger, Skunkfunk, Jack and Jones, among others. 

Ana Sousa

Ana Sousa's boutique designer store offers a collection of cute and stylish accessories and clothes for women. Give yourself a treat and surprise your friends and family back home with an Ana Sousa outfit.

Address: Valadim 32, Faro, Portugal
Desigual
If you like unique and different styles, then Desigual fashion boutique is just for you. Many people like to keep up with the latest trends and follow the crowd, but Desigual goes in the other direction. A style that is completely different and "unequal" to the rest, as the name of the Spanish brand indicates. 
The brand can be found in many shopping plazas.
>> Discover luxury villas in the Algarve