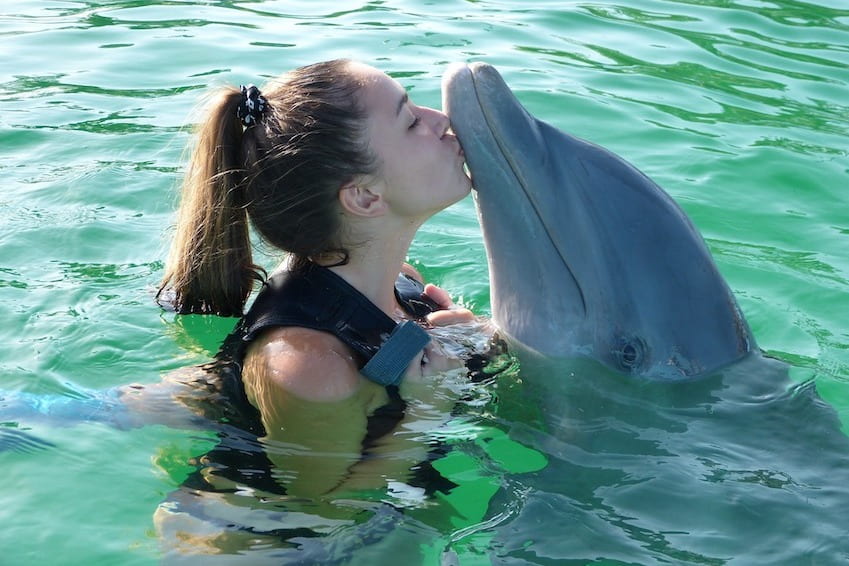 They are Poseidon's favorite animals and are widely regarded as intelligent, tender and generous with people. Since Flipper, the kids have loved them. We are talking about dolphins. If you are one of the lucky ones going on holiday in Albufeira, go and meet these adorable sea creatures!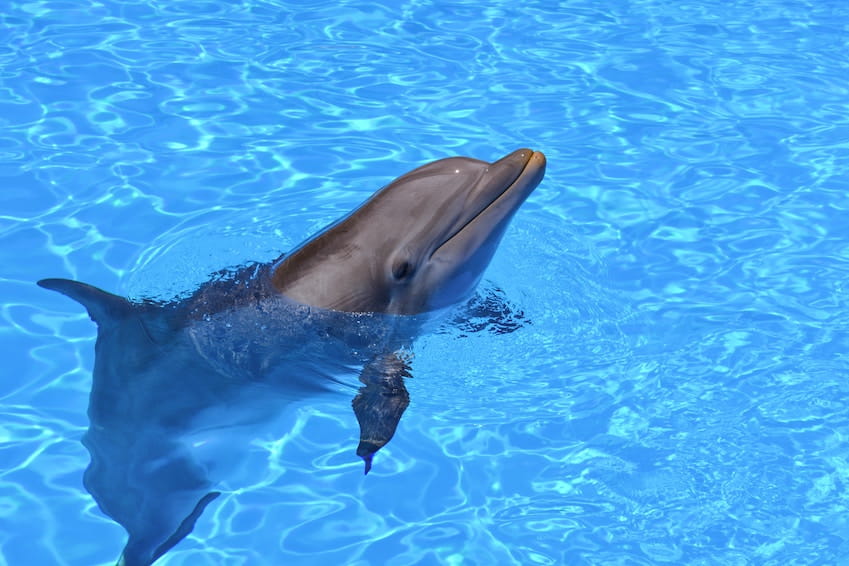 The Zoomarine Dolphinarium
Zoomarine is one of Portugal's main attractions providing its visitors with a mix of water shows, swimming pools and rides. This great park also offers new products each year in an effort to improve. 

For the safest way to see dolphins, head to the Zoomarine dolphinarium. You will be able to attend very popular shows where dolphins perform multiple acrobatic prowess.

But if you only want to do one thing: jump into the water to join your favorite cetaceans, well... it's possible! Zoomarine's incredible "Dolphins Emotions Experience" allows you, with a reservation, to swim among the dolphins and live an unforgettable experience. The approach is based on a philosophy of conservation and environmental education. At a designated venue, you can don your wetsuit and learn more about these beautiful marine mammals by interacting with them. You can swim alone or in a group (maximum 12 people). In general, 90-minute sessions include 30 to 45 minutes in the lagoon with a dolphin. 

You're going to be amazed! But if you want to enjoy this extraordinary experience, once again, book in advance!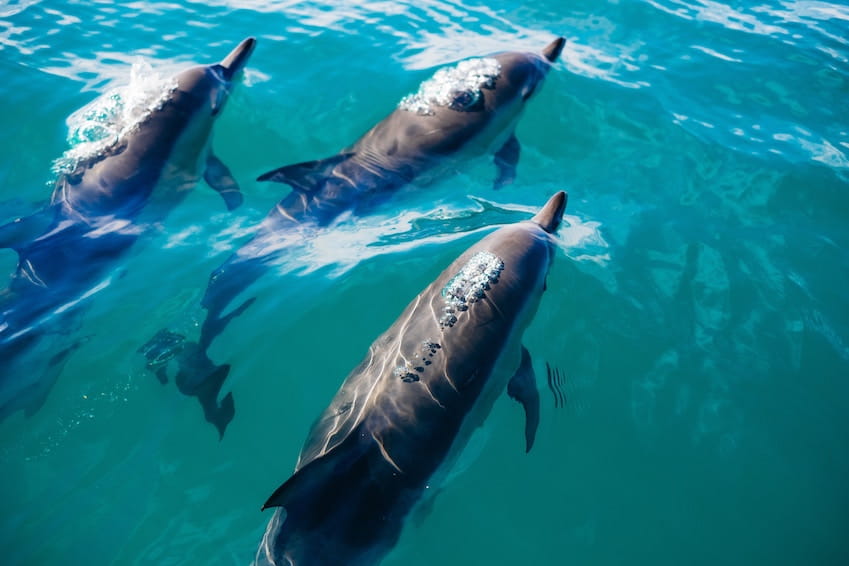 Wild encounter along the coasts
All year round, dolphins swim along the Algarve coast. It would thus be a great idea to organise a small boat trip to meet the dolphins in the wild. From the Albufeira marina, board a boat with your family. Some tours guarantee customers that they will see the dolphins,   The sight of dolphins (and perhaps also baby dolphins), playing in the water and swimming beside you, is absolutely delightful and evokes some very beautiful emotions. Your children will most likely be thrilled by this trip and will not forget it any time soon.

Another way to see dolphins, but from a little further away, is reserved for thrill-seekers: it is the ascension parachute that is performed from the Albufeira marina. Towed at high speed by the best boats in the Algarve, you can take off in the air and have a breathtaking view of the city. With a little luck, by looking at the sea, you may be able to catch dolphins gushing out of the water. In this case it is better not to freak out and enjoy the view!