Algarve's most beautiful beaches
Written on : 02 August 2019
By : Lola Fleury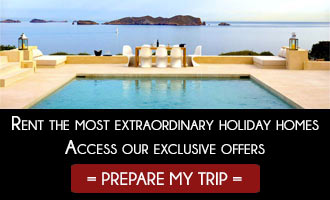 The Algarve region has a lot to offer you: wild landscapes, charming villages and large beaches overlooking the Atlantic Ocean. Come and relax on the golden sand of the region, swim in the turquoise waters and discover fish and other underwater animals. Whether you prefer to sunbathe, swim or admire, there is something for everyone!

Here you have the top most beautiful beaches in the Algarve.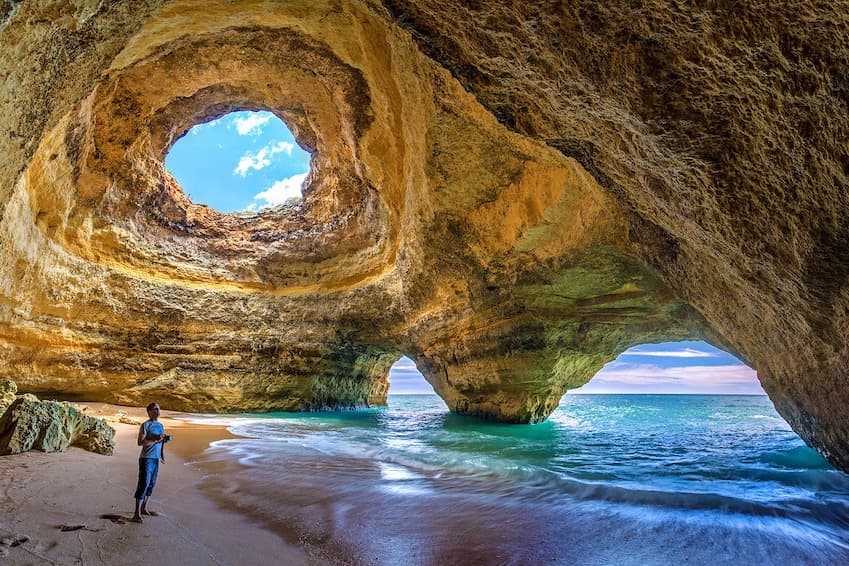 Marinha beach, Lagoa
This beach is classified among the most beautiful in the world, it is a real must if you visit the Algarve! Its magnificent landscapes marked by large rock formations are reminiscent of Thailand, between Phuket and Koh Samui. The place is ideal for snorkeling because of the clarity of its waters and the variety of underwater fauna and flora.

>>> Discover all our houses in Lagoa
Rocha Beach, Portimão
This beach is considered one of the most touristy in the region, but benefits from all the amenities you may need during the day (showers, toilets, restaurants on the beach...). It is also located near bars and nightclubs if you feel like having a drink or going out after a relaxing day.

>>> Relax in Portimão in one of our houses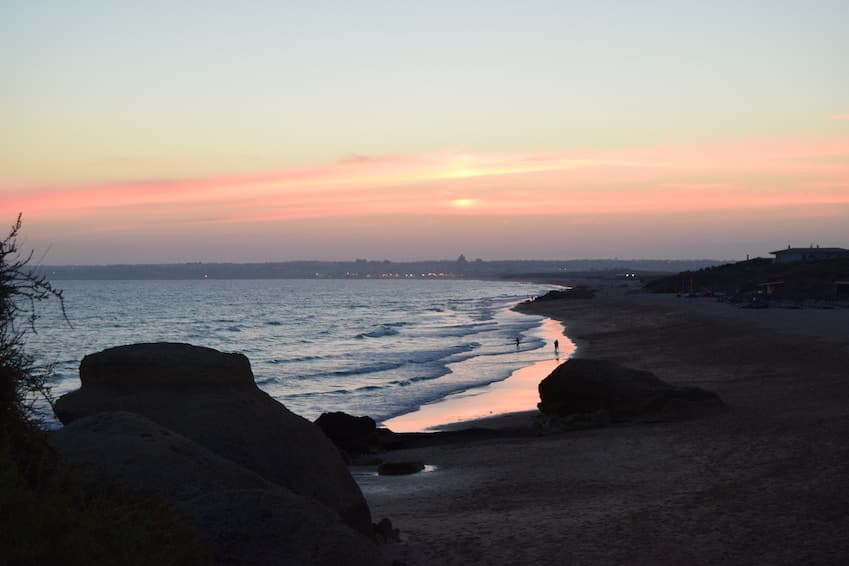 The beach of Vale do lobo
This beach is known as the celebrity beach in the Algarve: it is not uncommon to see stars sunbathing or swimming there. Of course, it is very popular, especially as it has a charming setting, but when you arrive early, you can easily find a place. There are also many famous restaurants by the water or nearby.

>>> Bronzing on the terrace of a villa in Vale do Lobo
Praia de los Estudantes, Lagos
This charming beach is made up of several coves, which can be reached through tunnels under the rock. Enough to make your children feel like real adventurers! On the positive side: it is not far from the city centre, so you can climb back home after a day of sunbathing. Be careful, however, many boats pass in front of the beach due to its beauty.

>>> Explore Lagos from one of our villas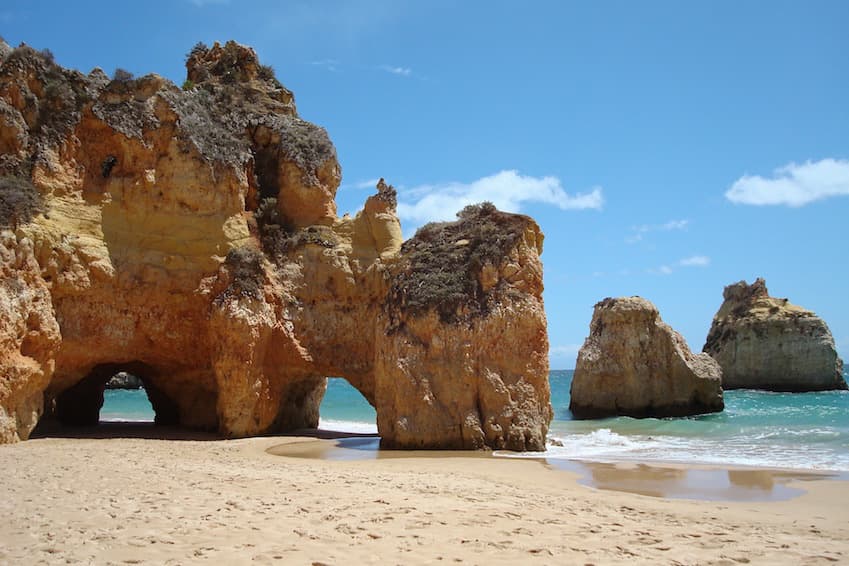 To cut yourself off from the crowd and the tourist hustle and bustle that can sometimes be a little heavy to bear, go to this magnificent beach. It houses a cemetery of ship anchors, which sailors used to leave there after closing the door during difficult times.
Ponta Da Piedade, Lagos
Similar to the praia de los Estudantes, this beach is composed of a succession of coves, where you can relax in privacy. Swim in the turquoise water and observe the schools of fish and corals that inhabit the depths.

>>> Luxury accommodation in Lagos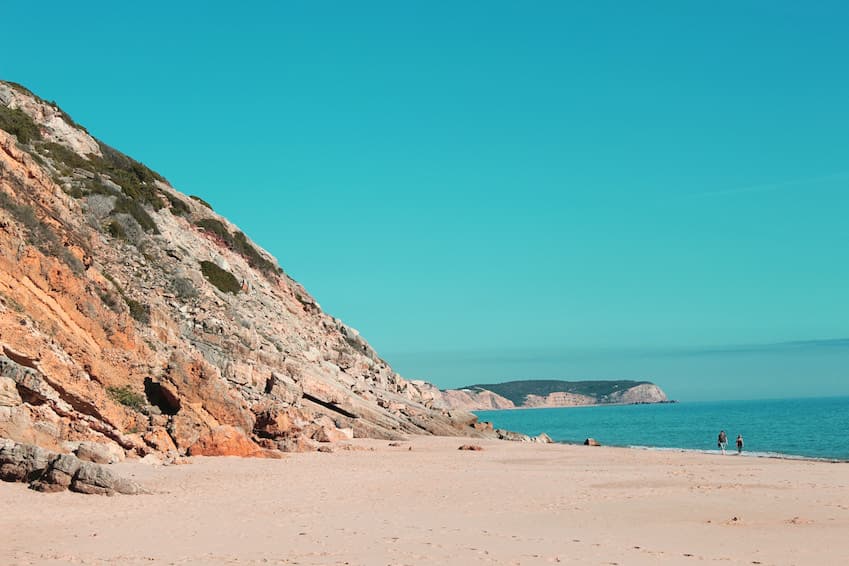 Ilha da Barreta, also known as ilha Deserta, opposite Faro
This beach is actually an island, located about a hundred meters in front of Faro. It is accessible by boat only, but will give you the feeling of being alone in the world, or almost alone. Take a look at the island's restaurant: it is an ecological restaurant, built on stilts and powered by solar energy.
This cove with its crystal clear waters will transport you to the most beautiful landscapes of the Algarve. Swim in one of the beach's natural swimming pools, which are not very popular but charming. If you want to visit caves and creeks, bring a mask and snorkel with you, the seabed is worth it!

>>> A getaway in a luxury villa in Lagoa